Encode Arithmetic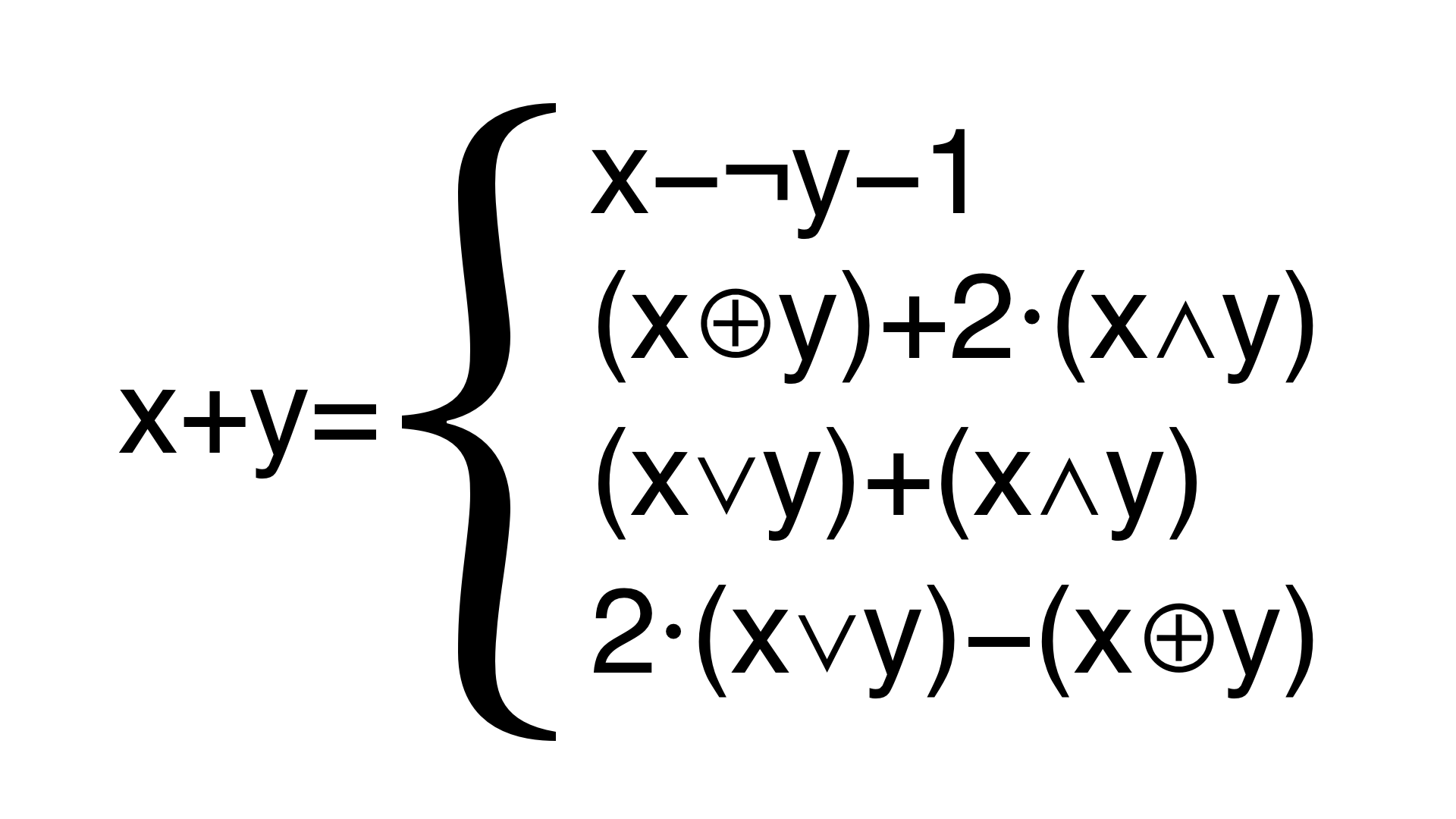 x + y = x - ¬ y - 1
      = (x ⊕ y) + 2·(x ∧ y) 
      = (x ∨ y) + (x ∧ y) 
      = 2·(x ∨ y) - (x ⊕ y) 

z = x + y + w

z = (((x ^ y) + ((x & y) << 1)) | w) + 
    (((x ^ y) + ((x & y) << 1)) & w);

Option
Arguments
Description
--Transform
EncodeArithmetic
Replace integer arithmetic with more complex expressions.
--EncodeArithmeticKinds
integer
Specify the types to encode. Currently, only integer is available. Default=integer.

integer = Replace integer arithmetic.

--EncodeArithmeticMaxLevel
INTSPEC
How deep to recurse into expressions. Default=100.
--EncodeArithmeticMaxTransforms
INTSPEC
How many transformations to perform on each expression. Default=100.
--EncodeArithmeticDumpFileName
string
Name of Json file onto which we dump transformed expression. The actual file will be function-name_number_fileName.json. From version 3.3.2. Default=100.
Diversity
Debugging and Attacking (From version 3.3.2
References