Software Metrics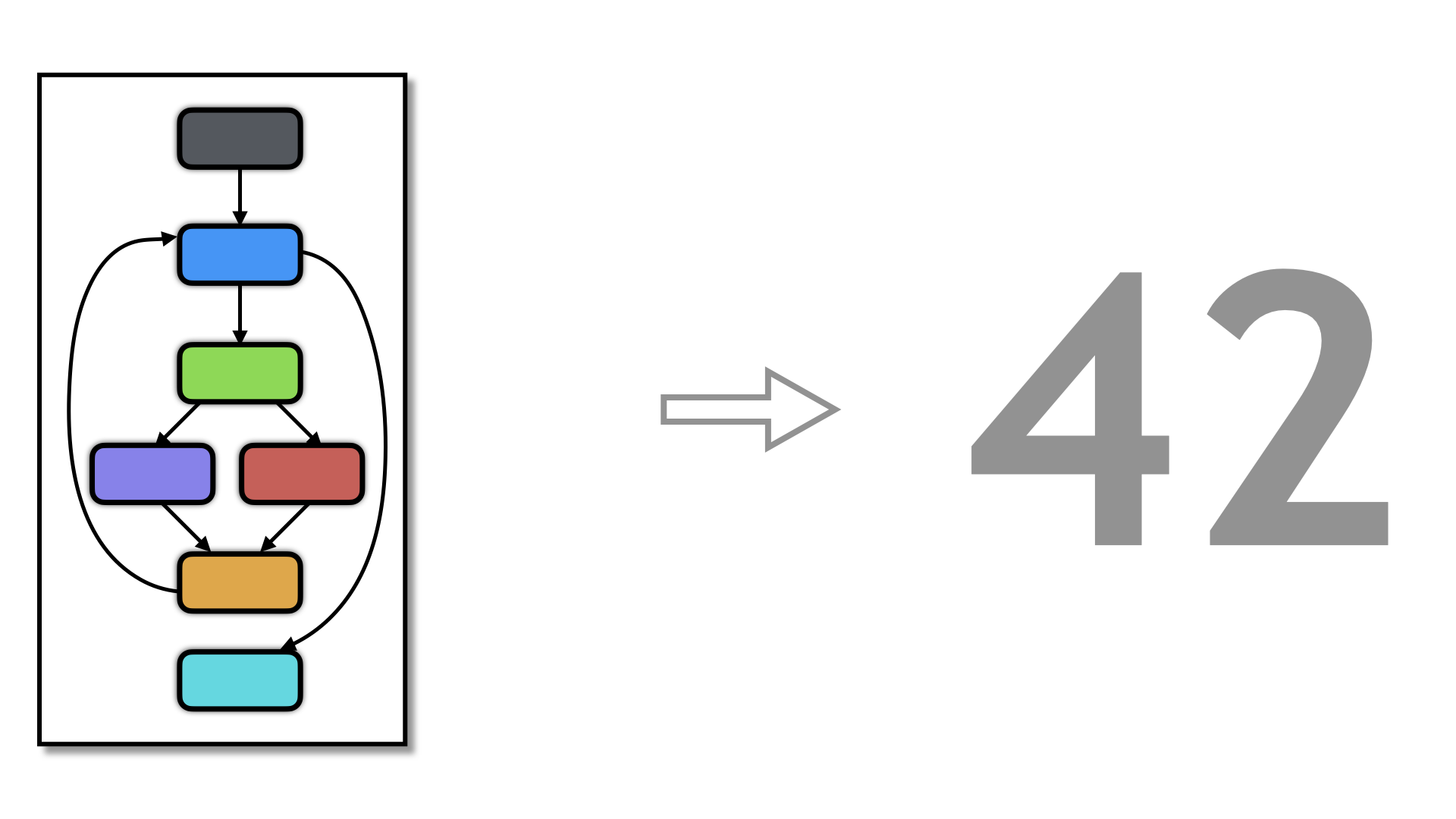 Option
Arguments
Description
--Transform
Measure
Compute software complexity metrics for a function.
--SoftwareMetricKind
raw, halstead, mccabe
What metric to compute. Default=halstead,mccabe.

raw = Raw counts of tokens, identifiers, etc.
halstead = The Halstead metric.
mccabe = McCabe's Cyclomatric Complexity metric.

--SoftwareMetricFileName
string
One which file to print the metrics. If not set, print to standard output. Default=Stdout.
Example
tigress \
        --Transform=SoftwareMetrics \
           --Functions=fib \
           --SoftwareMetricsFileName=original.txt \
           --SoftwareMetricsKind=mccabe \
        --Transform=Copy \
           --Functions=fib \
           --CopyName=fib2 \
        --Transform=Flatten \
           --Functions=fib \
        --Transform=SoftwareMetrics \
           --Functions=fib \
           --SoftwareMetricsFileName=flatten.txt \
           --SoftwareMetricsKind=mccabe \
        --Transform=Virtualize \
           --Functions=fib2 \
        --Transform=SoftwareMetrics \
           --Functions=fib2 \
           --SoftwareMetricsFileName=virtualize.txt \
           --SoftwareMetricsKind=mccabe \
        test1.c --out=obf.c

> cat original.txt 
McCabe.fib.E = 10
McCabe.fib.N = 10
McCabe.fib.P = 1
McCabe.fib.value = 2
> cat flatten.txt 
McCabe.fib.E = 28
McCabe.fib.N = 22
McCabe.fib.P = 1
McCabe.fib.value = 8
> cat virtualize.txt 
McCabe.fib2.E = 85
McCabe.fib2.N = 68
McCabe.fib2.P = 1
McCabe.fib2.value = 19

Issues